Kangennn~! Iya, aku tau kok kalian pasti rinduu banget sama postingan dari

www

.

CHIPPEIDO

.

co

.

vu

, ya kan ya kan ya kan?!
*plak*

huahaha. Oke, back to topic hari ini tema postingnya adalah tentang kangen Pasta Kangen. Salah satu spot kuliner di area jalan Klampis Surabaya. Dari arah ITATS lurus, setopan, kanan, lokasi di area ruko/pertokoan Raya Klampis(Alamat lengkap & Buku Menu-nya scroll ke bawah yah).
I

nterior bagian indoor-nya cukup woody dan yaa, aku

suka banget

karena selain di dalam ruangan bisa dapetin lighting yang pass buat post blogger

*eh*

, tapi juga tema arsitektur kayu yang mereka miliki cukup membuatku puass dengan semua hasil foto di postingan kali ini. But one thing yang harus kalian tahu ya guyss, ruangannya bisa dibilang crowded banget nget ngeetttt. Apalagi waktu kita ke sana pas rame. WUIDIIIHHHH sumpek parah. Better kalau mereka menggunakan lantai 2 untuk bisa diakses pengunjung juga, sehingga bisa menambah jumlah pengunjung yang bisa muat di dalam building mereka.
---
FOOD
Lasagna Putus Cinta IDR 22,000 🏆🏆🏆
S
elain interior yang
unik
, nama-nama menu mereka juga
WOW BINGIT ULALALALALALA
gengss. Kayak si
Lasagna Putus Cinta
, walau namanya
#

nyesek
banget but rasanya justruu kebalikannya. Teksturnya lembut, kejunya harumm. Kalau aku sih cukup dimakan gini aja, plain, cuma pake mayo yang sudah bersinggah di atas lapisan lasagna cantik ini sedari awal disuguhi tadi. But
bae
prefer pake sedikit hot sauce on it.
Kentang Prancis IDR 12,000 🏆🏆
I
ni nihhh, menu terakhir yang
hampir batal
dipesen karena pelayanannya
LAMAAAAAA
banget. They've been grand opening since 6 months ago but the service is like just opened a week ago.
Tasted ordinary actually. Love its texture BUT!! if you lift up the pizza bread, you'll find pieces of black stuff that I believe is .. it's BURNT! 🔥

🔥
---
BEVERAGES
F

ortunately the drink is

not as bad

as the food..
Mango Yakult Shake IDR 18,000 🏆🏆🏆🏆🏆
W
hy I put this beverages at the first? Yess karena belakangan lagi musim makanan-minuman dengan roma
Mangga
🌳. This shake was soooooo soft and creamy, YUMMMMM!! Suka bangettt, sampai jadi rebutan sama si dia hihi
. Rasanya not that
sweet
but also
slightly acidic
. Klop banget dah. Ga bikin
eneg
♥️
♥️
♥️
Mojitos Strawberry IDR 15,000 🏆🏆
A
gain, beverages mereka memang enak-enak. Mojitos yang aku cobain ini juga #WARBYASAH...at first I think like that but then.. 'Ko, selasihnya agak aneh ya..?' Sontak si koko langsung cobain dan hmm..
sounds weird. Ok, forget it. At least I'm okay after drinking that. No toilets after all :)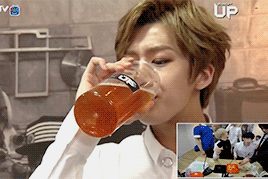 ---
Extra Story
Actually I have never post something like this in almost of 99,999..% of my

posts

. But this toughts very disturbing me. I ever think not to post this but I think this critics could help 'em to improve their services.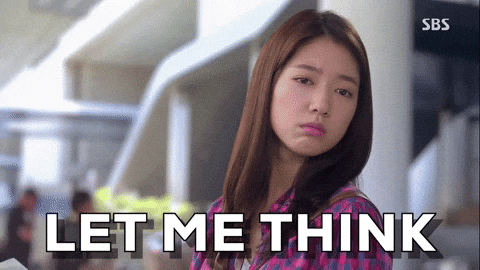 1. Hygiene Issues
See? You can answer it by your self. Si dia sampai mendatangi pelayannya lagi untuk meminta tukar karena well, looks like not washed at all. How can there be leftover rice sticking on the fork?? And also on the spoon. GOD!
2. Wasting Time
Pelayanannya sangat BURUK. Pesanan lama diantar, pegawai tidak paham penggunaan gadget untuk transaksi digital. hmm......
3. Keterbatasan skill karyawan.
Selain penggunaan media digital seperti di point nomor 2, chef yang memasak juga tampaknya kurang berpengalaman dalam beberapa menu seperti memanggang pizza dan sebagainya. Why? Seperti yang sudah saya sebutkan di atas, roti pizzaku....GOSONG.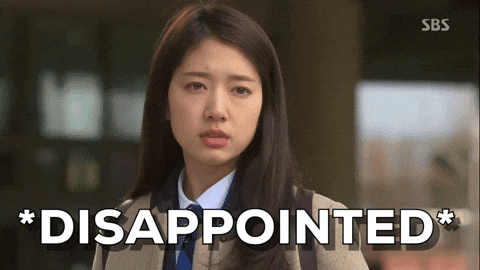 ---
Positive thoughts
(+) Harga pas di kantong. OK 👍
(+) Suka tatanan interior dan platting makanannya
.
---
PASTA KANGEN KLAMPIS
Ruko Raya Klampis No 37 B Surabaya. (60117)
0877-7588-5020
Operational Hours:
Sunday - Thursday : 11.00 - 22.00
Saturday : 12.00 - 22.00

Thank you for visiting! Please leave comment below and if you think this post is useful, don't forget to subscribe it by click

g+1

or share this post to others :D Thank you :)